You will only be able to remove cron jobs if your user role has permission to add & remove cron jobs, review our guide for more information on the different roles and permissions.
Click into the "Servers" section and find the server you wish to remove a cron job from. Click the Manage button to load into that server.
If you have the correct permissions, a link to "Cron Jobs" will be in the left menu, click into it.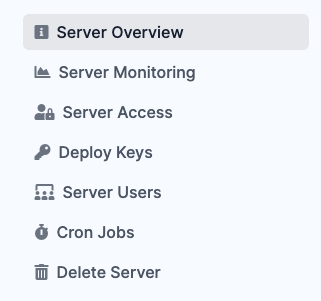 You will be taken to the Cron Jon management page where, if any are installed, they will be showing at the top of the screen with the form to add new ones at the bottom.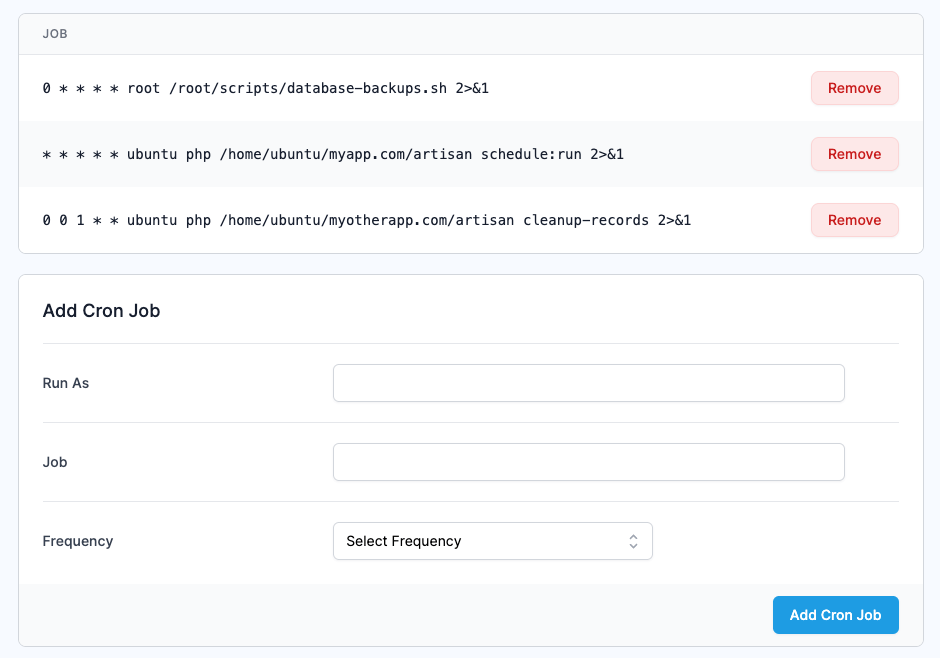 For all the installed cron jobs, there will be a corresponding "Remove" button. Click the remove button next to the cron job you wish to delete, you will be asked to confirm this action. You can easily click cancel to stop the process if the wrong one was clicked.
If it is the correct item to delete, click OK and the cron job will be removed from your listing and ServerAuth will begin removing it from your server.