We're please to finally unveil a few new features for ServerAuth which will help speed up configuring access for new servers and users!
This is a feature we've had on our backlog since we first released ServerAuth, over a year ago, but only now did it seem the right time to implement it.
What are Templates?
Templates are our way of allowing you to easily grant access to new servers or new users without having to go through and manually set the users access on each server. Templates are configured with Server Tags and User Groups (more on these later), and then by selecting the Server accounts. If you are a paying user you also have access to define the access schedule!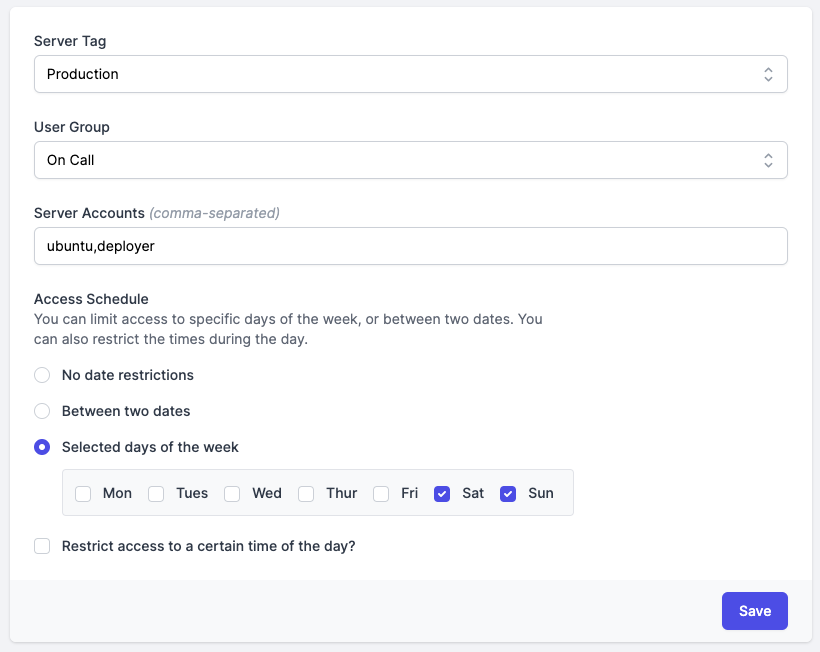 When a new server is created with a tag that has been used in a template, we grab the User Group that was also assigned and find all the users in your team that have been added to that group. Then using the selected Server Accounts and access schedule we grant access to that server!
The process works the other way too, if a new user joins your team and they are added to a group, we grab all the templates that the User Group is used in. We then grab the Server Tag that has been assigned to the template and find all Servers with that Tag and grant that user access to the server!
Groups & Tags
As mentioned Groups and Tags are primarily used with templates but, they also have a secondary use. On your Server listing and Team listing pages we now show any Tags or Groups that the Server / User is attached to.
In addition to this, the tag / group names are also clickable and will allow you to filter your Server list or Team list by the selected item. This is useful if you have a lot of Servers or a large Team within ServerAuth and should make it even easier to manage your servers / team.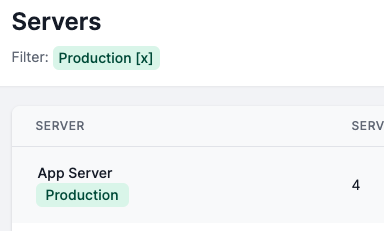 Availability
This is all available to use now, even for the users currently on our free plan! The only restriction is with defining an "Access Schedule" for the template, which is only available to users on our paid plan. This allows you to give users access to a server based on date ranges, times or simply certain days of the week!
Sign up and give it a try now!