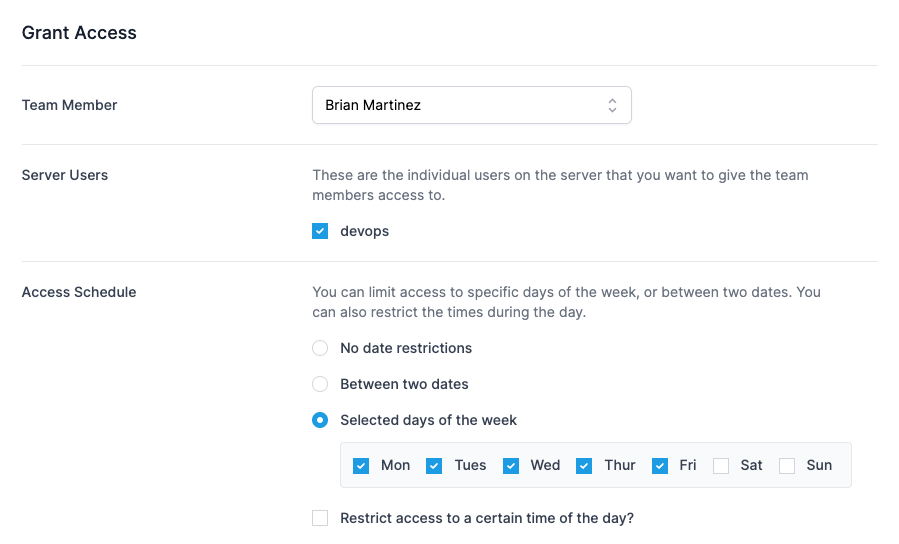 Scheduled SSH Access
Control who can access your servers, and when
With Scheduled SSH Access controls you can choose when your team, contractors and clients can access your servers via SSH.
Limit access to working hours, specific days of the week or time periods.
Control which system user accounts your team can log into
Require SSH Key based access for enhanced security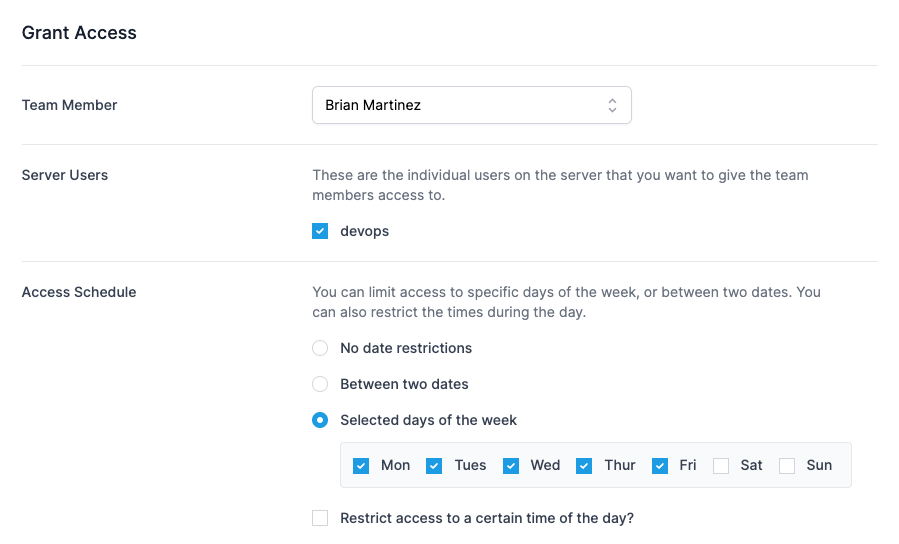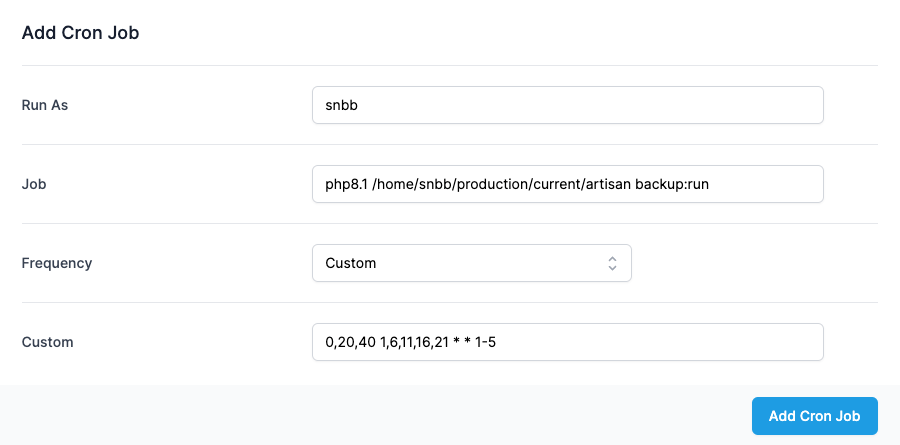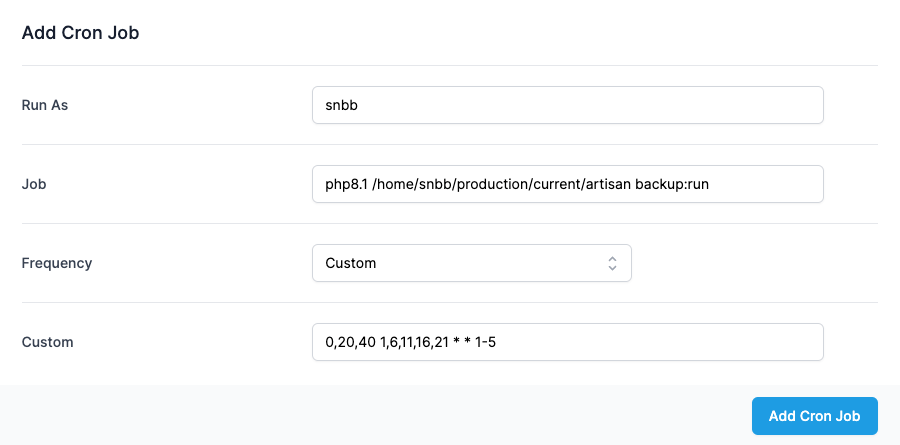 Server Management
Create, view and manage cronjobs across all of your servers
As part of our suite of Server Management tools you can create and manage cron jobs for all your server users managed by ServerAuth.
With instant deployment and a convenient cron job GUI to make management as easy as possible.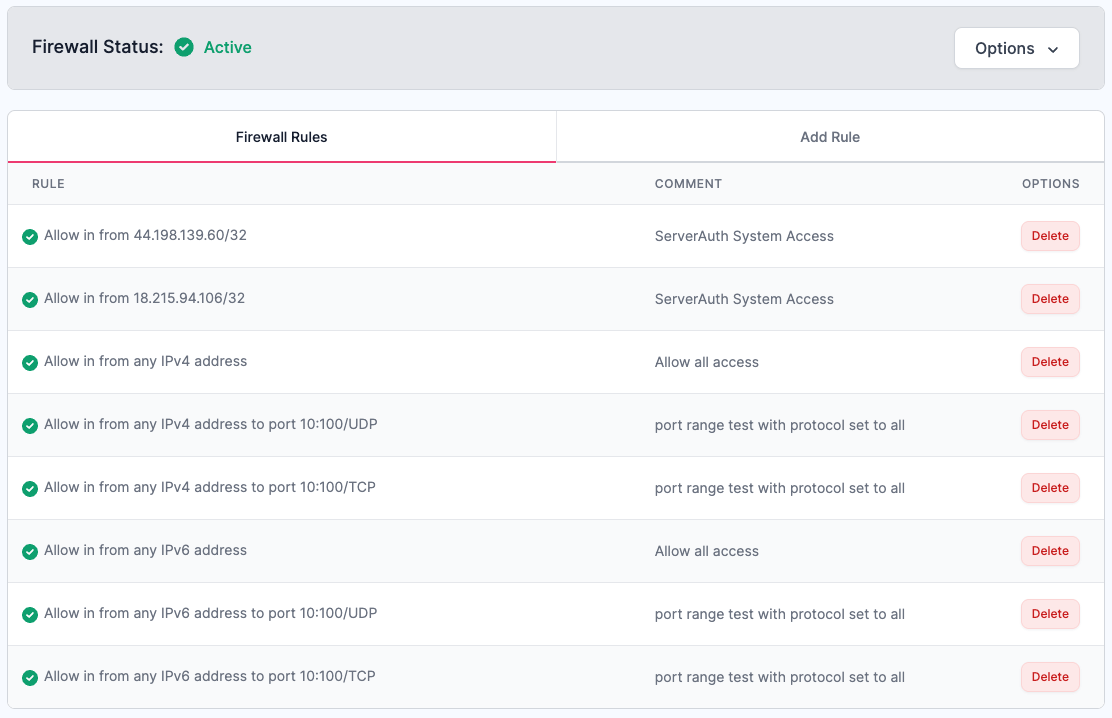 Server Security
Secure your servers access, with Firewall Management
A convenient web interface for managing firewall rules across your servers.
Protecting your servers is vital, and a firewall goes a long way to ensuring no bad actors can access services. The Firewall Manager allows you to open ports to services, restrict SSH to your office and team member IP addresses, as well as block attackers from a central location.
You can even control which of your team members has access to manage the firewall.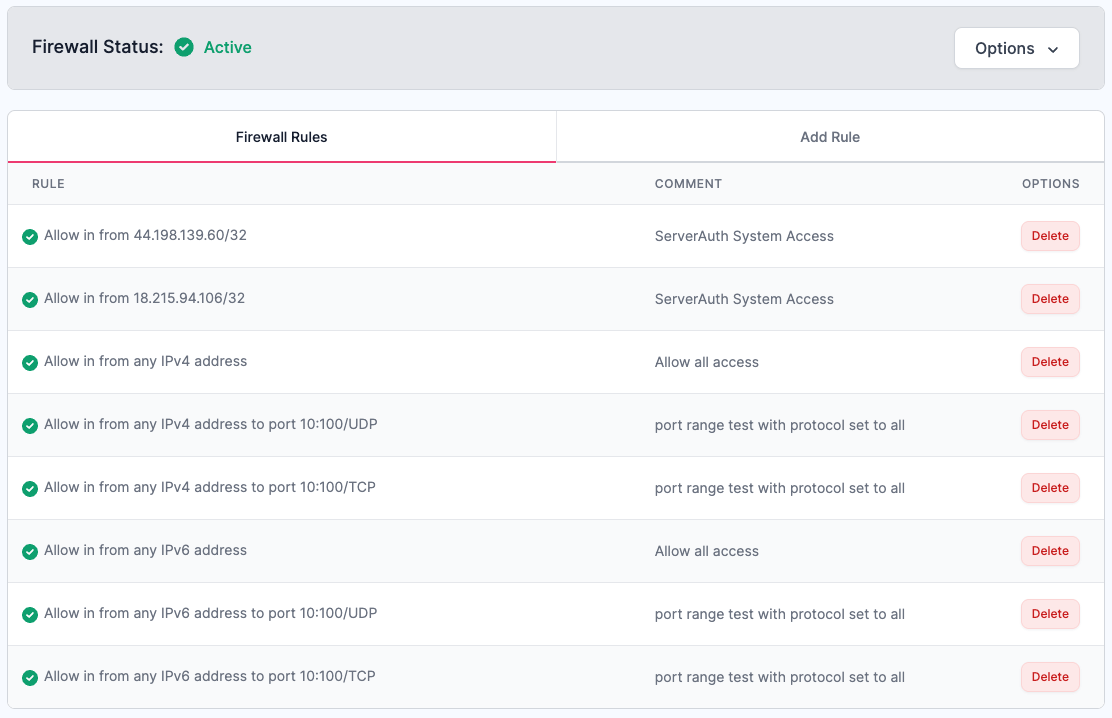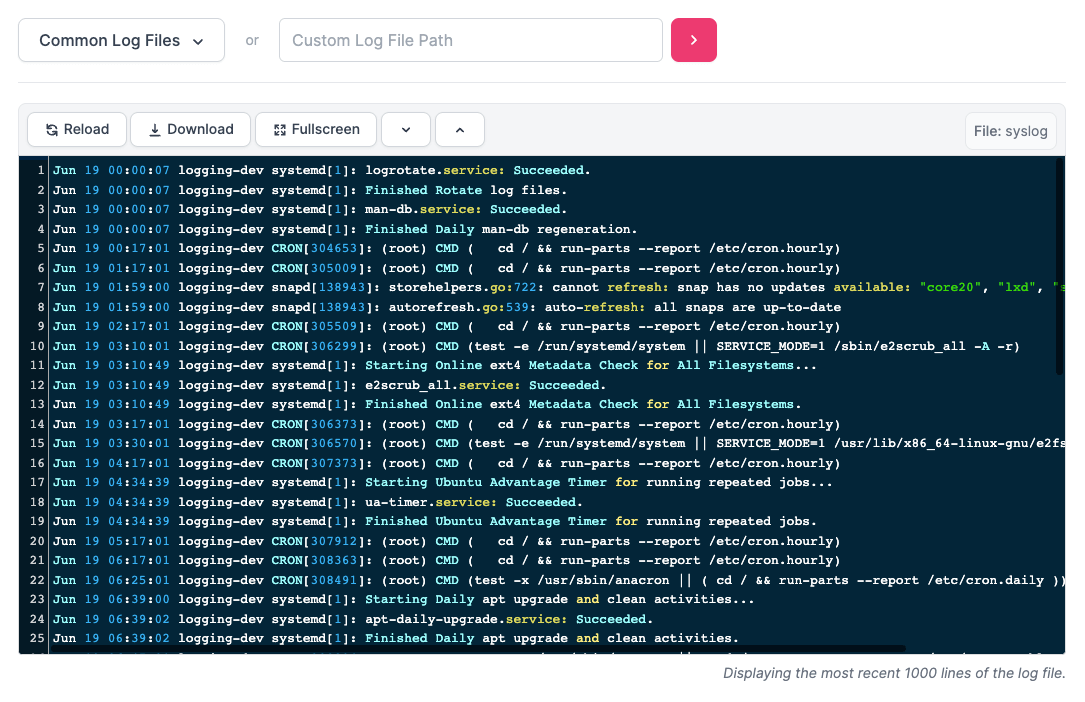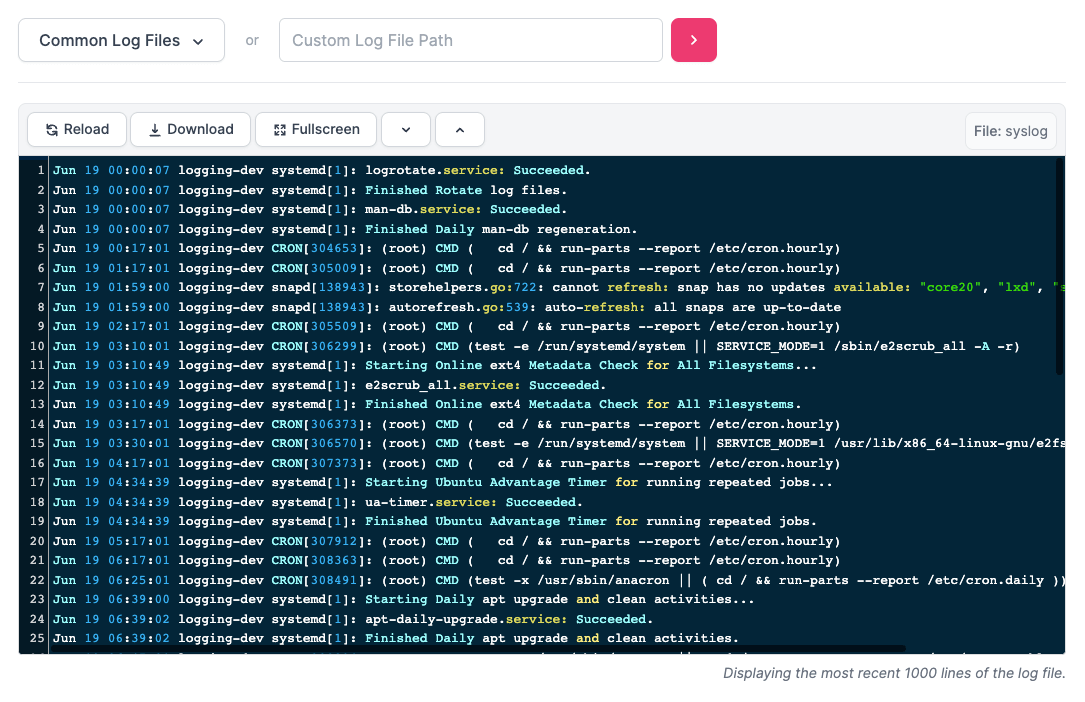 Server Management
View and download Server Logs
Often you'll need to look through log files to figure out whats happening on your server. Be it an Nginx/Apache log, Redis, PHP, SSH or any other service, ServerAuth has you covered.
Our easy-to-use web interface provides a live view of any log files on your system with options to download the file, and a quick action menu where you can pick from the most common system logs.
The log viewer requires no special software or custom packages to be installed on your server, and like our other tools, provides a secure way of managing your critical infrastructure.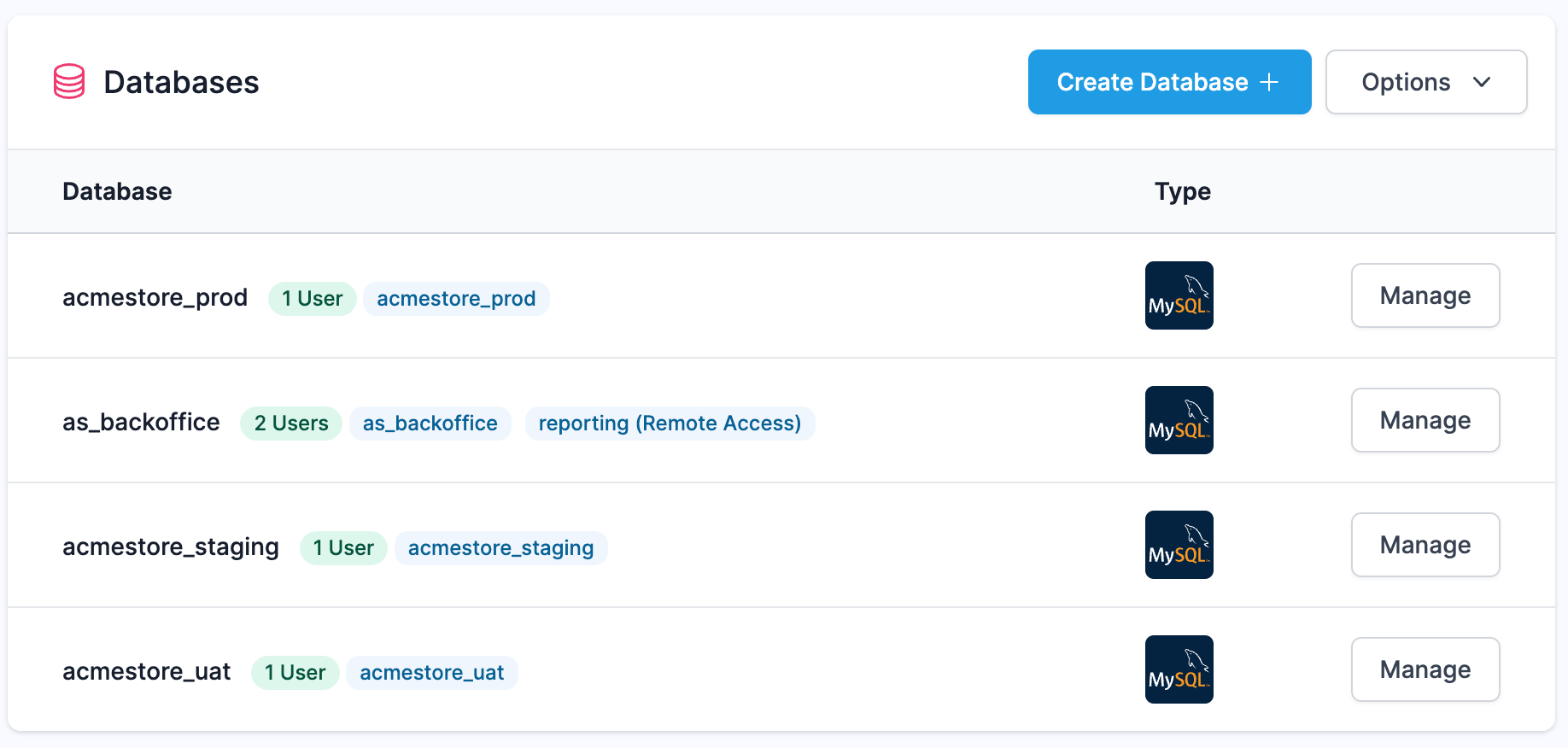 Server Management
Manage your MySQL Server
Our MySQL database management feature allows for easy 1-click-installation and management of MySQL on Linux-based servers. Create and manage databases and users all from the convenience of our web interface.
In addition to managing databases and users, our database management feature also allows you to manage remote MySQL user access.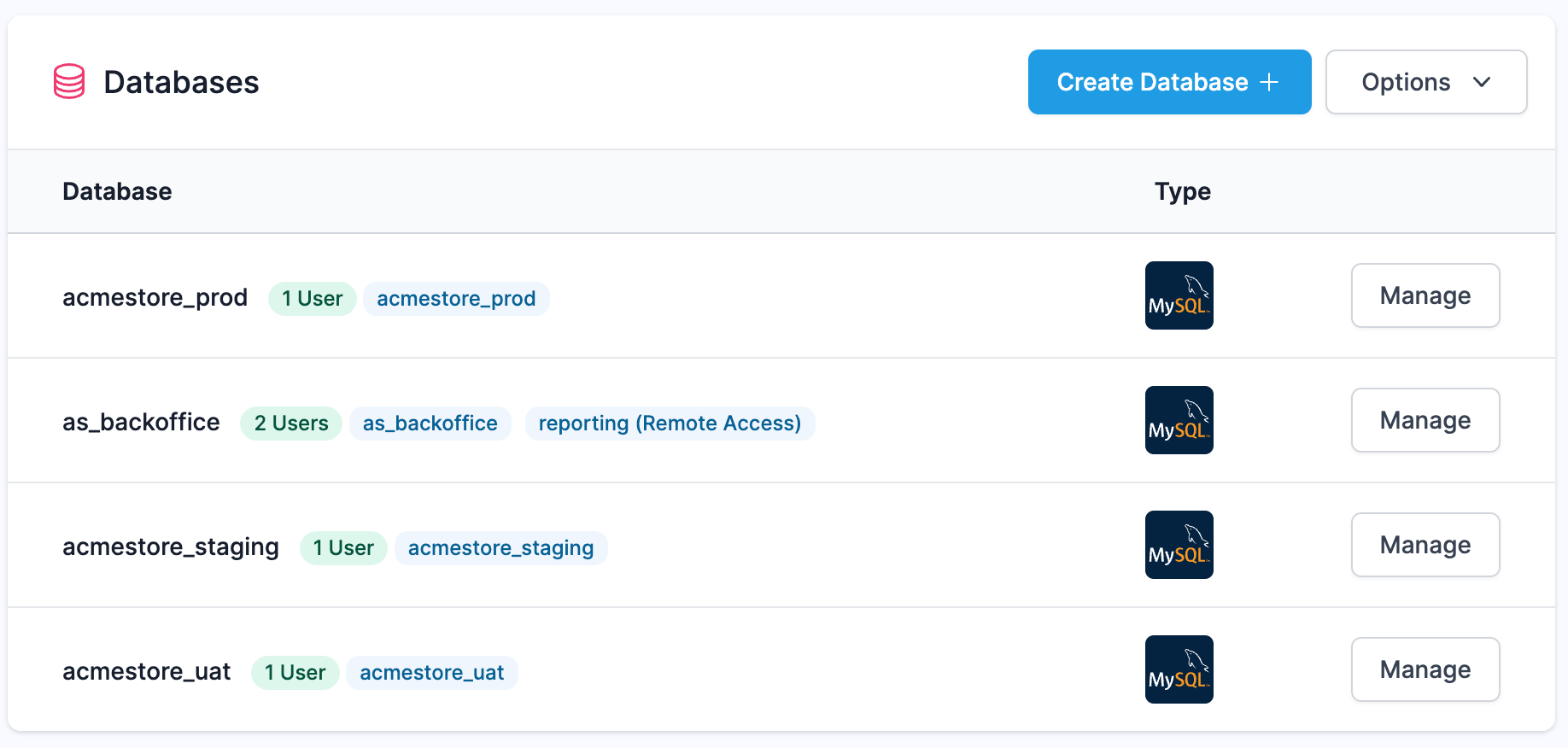 Frequently Asked Questions
We provide a range of pricing plans for different sized organisations. Depending on which plan you may have different limitations on the number of servers and/or team members.

Check out our pricing page to find the plan that best suits your needs.

Yes, We only store your public keys. Public keys alone can not provide someone with access to your servers. We've written more about it and provided links to other sources, in our help docs.

Our advanced integration, which provides server management features, supports the latest and LTS versions of Ubuntu (18+) and Debian (9+). Support for additional operating systems will be added in the future.

Our basic integration, which provides just SSH access management and server monitoring supports Ubuntu 18+, Debian 9+, CentOS 6+ and Fedora 10+.

If you are using a variant of one of the above supported operating systems (e.g Rocky Linux) then you'll likely still be able to use ServerAuth. Please get in touch if you are unsure, or if you use another operating system that you would like us to support.

Our basic integration, which provides SSH access management and server monitoring uses a server-site agent, meaning we do not need to know any details about your server, or have any access.

To make use of our Advanced Integration, which gives you access to our server management suite, our ServerAuth backend will have access to perform selected actions. This will be done from a secure enclave system, which is not accessible outside of a private network.

Check our our security page for details on the steps we take to ensure we can provide a secure and risk free service.
Server Management & SSH Security Software
Copyright © ServerAuth Ltd
Registered in England No. 13996293
All Rights Reserved.
ServerAuth
The Legal Bits